Ed Hardy Hearts & Daggers 3.4 oz edt Cologne Spray for Men New in Box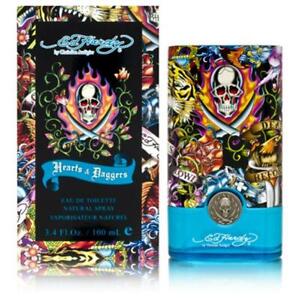 Features
Volume: 3.4 fl oz
Fragrance Name: Hearts & Daggers
Type: Eau de Toilette
Formulation: Spray
Package type: Brand New in Box NOT A TESTER
UPC: 746480222807
User reviews
Fresh, crisp fragrance perfect for day or evening wear. Can't say enough about Ed Hardy.
Never tried this brand before, but smells better than a lot of really expensive colognes I've used ....great deal!!!
My son loves this cologne. He says the girls are on him. The scent is not to strong which is a good thing. I'll purchase again in the future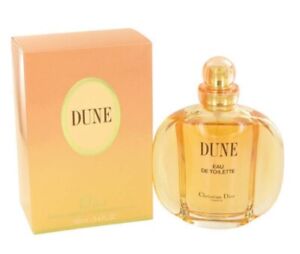 Dune by Christian Dior 3.4 oz EDT Perfume for Women New In Box
Features
Volume: 3.4 oz
Fragrance Name: Dune
Packaging: Retail Box
Type: Eau de Toilette
UPC: 070070238290
User reviews
My wife and I both love this fragrance and it will always be one of her favorites to wear. Keep making it affordable for the low income folks who still want the best. Thanks so much.
I have worn dune since the 90's , longer it's on the smell gets even better. If you get wet and get the dune wet , it's just like you first put it on again. It lasts for a very long time.
When I spray this on, I immediately smile.! I love the tones in each layer, and it so reminds me of summer nights. I love this, and its truly my favorite.

Bod Man Black by Parfums De Coeur, 8 oz Frgrance Body Spray for Men
Features
Size Type: Regular Size
Fragrance Name: Bod Man Black
Features: Long Lasting
Type: Body Spray
Scent: Bergamot
Volume: 8 oz
MPN: ambodmb8bs
Formulation: Spray
UPC: 026169059802
User reviews
Long lasting can't beat the price, smells just like black code. Right size for travel or gym bag.
Great scent,strong but not weak. Bold but doesn't grow old. Stiffen your masculinity !!
Great fragrance at a cheap price.