212 Sexy by Carolina Herrera 3.4 oz EDT Cologne for Men Brand New Tester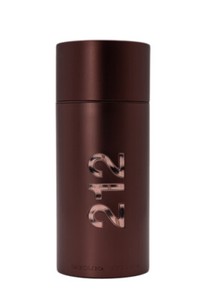 Features
Type: Eau de Toilette
Fragrance Name: 212 Sexy
Volume: 3.4 oz
UPC: 8411061602522
User reviews
Smells good and lasts long and I as a woman would use it too I bought it for a gift for my son
I can't say whether 212 Sexy by Carolina Herrera lasts long as I can't smell it on me; however, others claim that it smells so good even after 3 or 4 hours of wearing it. Nevertheless, it's a must have as compliments never stop going my way.
I wore this one night and my wife immediately loved it. Perfect for a date night, but I wouldn't wear this on days. Perfect for nights or date out.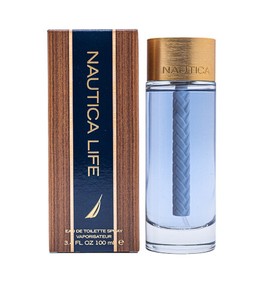 Nautica Life by Nautica 3.4 oz Cologne for Men New In Box
Features
Packaging: Retail Box
Fragrance Name: Nautica Life
Volume: 3.4 oz
Type: Eau de Toilette
UPC: 3607343195508
User reviews
This fragrance was better than expected. It has a light scent that last all day!
Okay so I felt I had to rewrite my original review because I got confused a bit , as for this colonge I'm not at all impressed it smells good BUT !! the song is wah too faint for my liking i sweat very easily im outdoors a lot in hot weather here in the south and after a week of using this colonge I dont like that a normal amount doesn't do anything for smell no one notices the smell on skin now on clothes yes it last way longer just spray it all over but if I use this colonge ill need to spray way more all over my body but ill also need to pack it with me to use throughout the day I prefer a sent that last a lot longer so next time ill know exactly what to look for again not a bad sent you'll just need to use more at a time and use it more throughout the day if you want that smell to carry on throughout the day
I've been using this scent for a long time and I've always gotten complements on it so I'm so glad to have found this seller and deal! The product got to me incredibly fast, and in amazing condition! Especially for the price of $23, you can't beat this deal! Amazing job all around! Very satisfied with this seller and product! Thank you! 😁👍🏻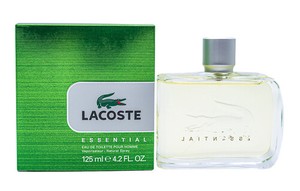 Lacoste Essential by Lacoste 4.2 oz EDT Cologne for Men New In Box
Features
Packaging: Retail Box
Fragrance Name: Essential
Volume: 4.2 oz
Type: Eau de Toilette
UPC: 885892067757